The road bike market is getting big, and we're taking it seriously.
We take the time to set you up with the best bike for your ride. A professional fit takes place with every road bike that leaves our store, and if there is such thing as "above and beyond", it's our assemblies we take the time to do it right the first time. Trek, our main road bike brand, started out making handcrafted road bikes. Their mission: build the best bikes in the world. And that's exactly what they do, from legendary Pro Tour race bikes to affordable all-aluminum models.
Aluminum Road Bikes
The
1.2
 is our most popular model, whether you are just getting into your first road bike or upgrading from your old 10 speed. The 1.2 offers a full aluminum frame with a carbon fork, wheels with flat bladed spokes, and a new redesigned group of shifting components. Any model after this 1.2 is just getting smoother, lighter and faster!
—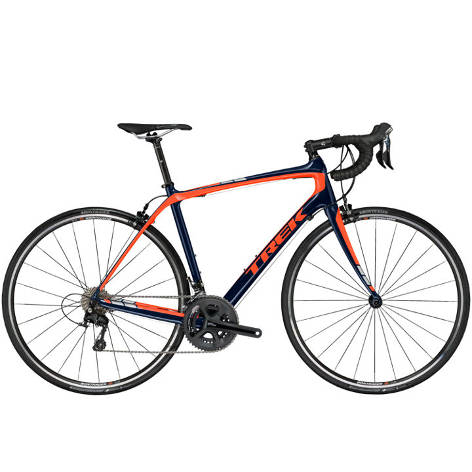 Carbon Road Bikes
The
Domane S 5
 is our recommended carbon road bike that will keep you leading the pack with a smile. This Domane has the option of a triple or compact crankset, and gets you started with some of Shimano's 105 components. The full carbon frame keeps you light and fast, but that's not all—a lot of people don't realize there's more to carbon than being lightweight. A huge advantage of carbon material is it's very stiff and it adds comfort. Carbon will help absorb the vibrations of the road, so on those longer rides your body won't notice the fatigue as much as you would with aluminum.
—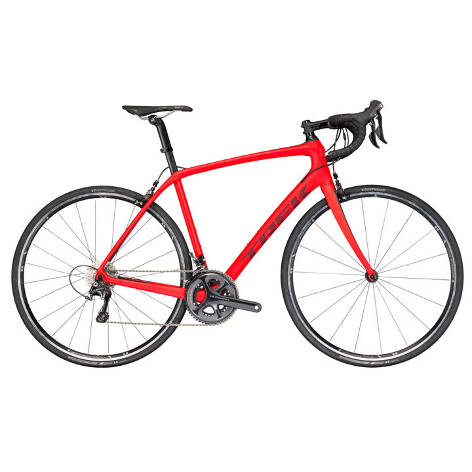 Carbon Road Bikes
Did you know that it's possible to get a race-fast bike and still have plenty of comfort? Enter Domane. In this series of bikes, our recommended choice and one of our shop favorites is the
Domane SL 6
. If you want to race, beat personnel records, or simply get the most enjoyment out of a 50-mile ride, then you'll want to check out this bike. The Domane SL 6 makes the most of every pedal stroke with its power transfer construction, stiffening the frame to transfer your pedaling power directly to the road.
—