Electric Bikes Will Change Your Life!
Electric bikes amplify your pedaling power and your ability to do and see more. More than a mode of transportation, electric bikes open up your life for better adventures every day. Better coffee runs. Better beach days. Better commutes. Just get on and go!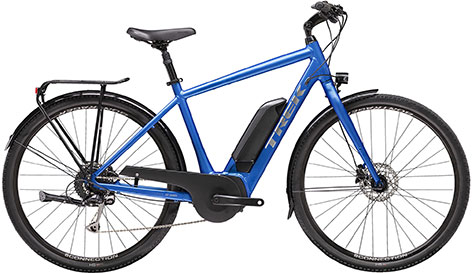 Trek Verve+ 2
Verve+ 2
is an electric hybrid bike that will help you get out and ride more. Your daily cruises, commutes, and workouts will all get a boost from the reliable Bosch pedal-assist system that sustains speeds of up to 20mph. Plus, this e-bike is equipped with parts that put your comfort and safety first, like a road-smoothing suspension seatpost, wide, stable tires, and front and rear lights.
—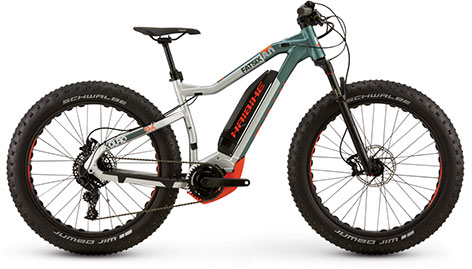 Haibike XDURO FatSix 8.0
Since the first days of ePerformance, the
XDURO
is the benchmark all bikes are compared to for innovation, design, performance, and reliability. For 2018, the
XDURO
line was reinvented once again and now offers a wider range of cutting edge options than ever before. From our new Bosch powered Intube battery platform, to the well known Yamaha PW-X system, the Haibike
XDURO
model lineup represents the most extreme, advanced, cutting edge, and performance-focused e-bikes on the planet.
—