Enjoy the ride!
Fast, fun, and agile enough for a multitude of uses. From fitness and commuting to errands and mellow Sunday loops, you'll find your new favorite ride on a fitness bike.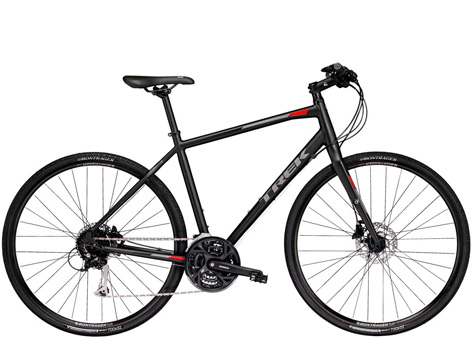 Fitness Hybrid
The
FX 3
 is our recommended fitness hybrid model. It has the perfect combination of city bike comfort and road bike speed. With the FX 3, you're getting above-average shifting and exceptional comfort with a carbon fork and ISO zone grips.
—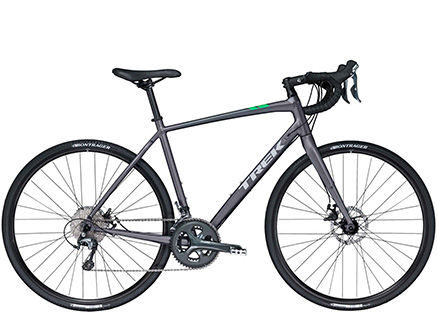 Drop-Handlebar Fitness
CrossRip
's versatility allows you to do more than one kind of riding without having to buy more than one bike. Bontrager's Race Lite IsoZone handlebar reduces fatiguing vibrations so you can stay stronger longer, even on rough surfaces like gravel. Extra mounts make it easy to customize for your kind of adventure with racks, bags, fenders, and more. Clearance for tires up to 38c means you can swap out your rubber for something with even more traction if you're heading off the beaten path.
—