There's a whole world off the beaten path.
Our mountain bikes are perfect for the terrain we have here in Iowa, and these bikes are built to withstand any adventures you choose… Whether you're riding off curbs, venturing onto your first singletrack, or simply riding to the ball fields.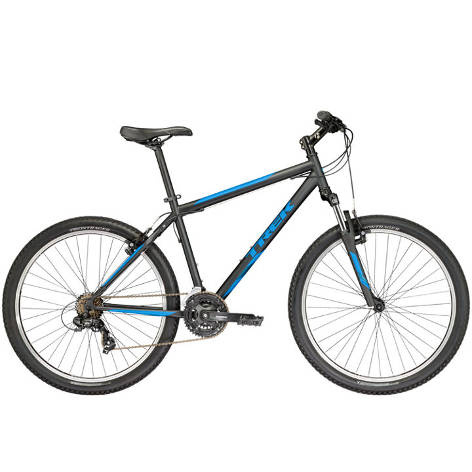 Standard Mountain Bikes
This
820
is recommended for kids getting their first "big bike". The wide set of tires will help you feel safe with your kid on the go. From riding to school or the ball fields, out at the farm, or riding down the gravel roads, this bike has what it takes.
—
29er Mountain Bikes
The 
X-Caliber 7
is our recommended choice of 29ers because with this big wheeler you are getting stunning components such as hydraulic disc brakes, double walled rims, and a lockout fork. This 29er's unbeatable efficiency and momentum will carry you wherever you want to go.
—
Fat Tire Bikes
This new bike style was designed for snow riding and for very loose, large gravel surfaces. Tire air pressure runs from 4-30psi, which acts like a shock and provides excellent comfort. Bikes are lighter than they look; most buyers are surprised by how easily they roll! Studded snow tires are available.