The road bike market is getting big, and we're taking it seriously.
We take the time to set you up with the best bike for your ride. A professional fit takes place with every road bike that leaves our store, and if there is such thing as "above and beyond", it's our assemblies we take the time to do it right the first time. Trek, our main road bike brand, started out making handcrafted road bikes. Their mission: build the best bikes in the world. And that's exactly what they do, from legendary Pro Tour race bikes to affordable all-aluminum models.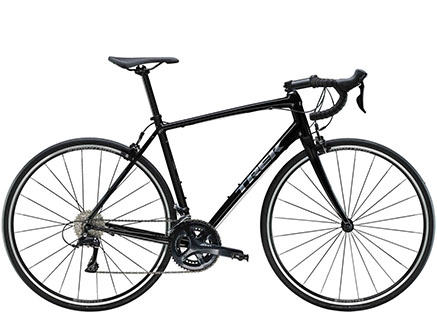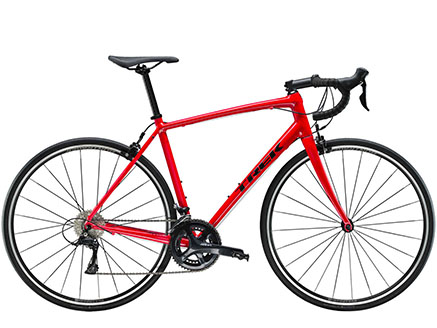 Aluminum Road Bikes
The
Domane AL 3
 is a great-looking bike for a great value, and it's a super foundation for a happy future of road riding. A lightweight frame and quality parts make it a totally appropriate platform for fast group rides. The stable Endurance Geometry is comfortable over long distances, but this is still a quick race bike. The unique IsoSpeed Carbon fork, which swoops forward toward the dropouts, absorbs vibrations from the road so your arms won't fatigue as quickly.
—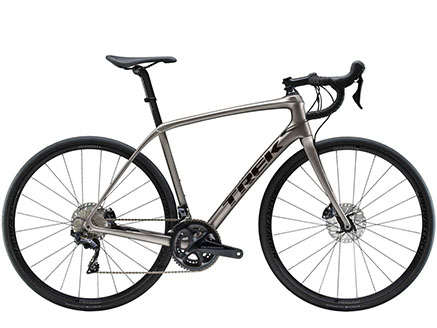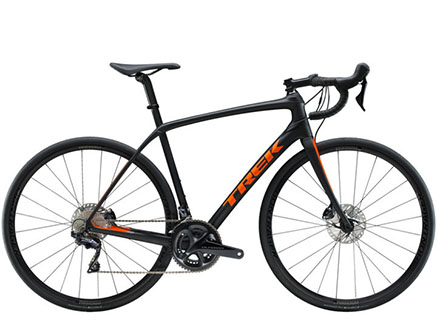 Carbon Road Bikes
The
Domane SL 5
is our recommended carbon road bike that will keep you leading the pack with a smile. The Domane has the IsoSpeed Decoupler in the seat tube and the head tube for road-absorbing comfort through the seat and handlebars. It is also spec'd with Shimano 105 2 x 11 speed components. The full carbon frame keeps you light and fast, but that's not all—a lot of people don't realize there's more to carbon than being lightweight. A huge advantage of carbon material is it's very stiff and it adds comfort. Carbon will help absorb the vibrations of the road, so on those longer rides your body won't notice the fatigue as much as you would with aluminum. It's a lightweight carbon bike at an exceptional value, with dependable parts that keep the price in check without compromising performance. It's the most affordable bike with IsoSpeed in both the front and rear. Domane SL 5 is super versatile and equally suited to racing, club rides, and rough roads. This is the gateway to adventure road riding, so you better eat a big breakfast—this bike won't quit until you do!
—